Outdoor Shooting Experience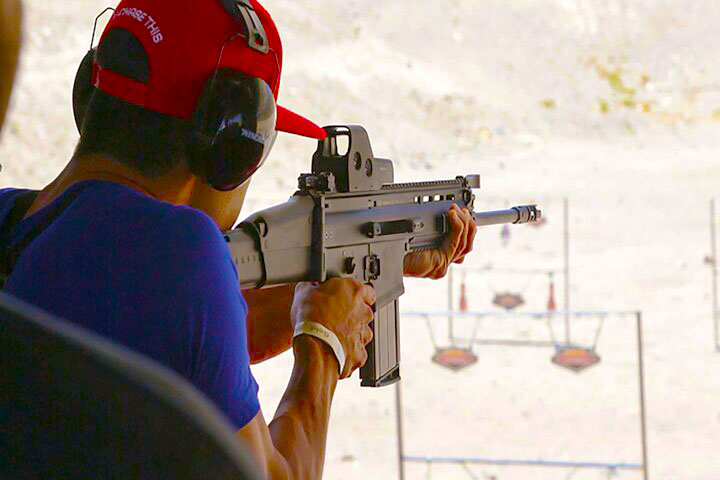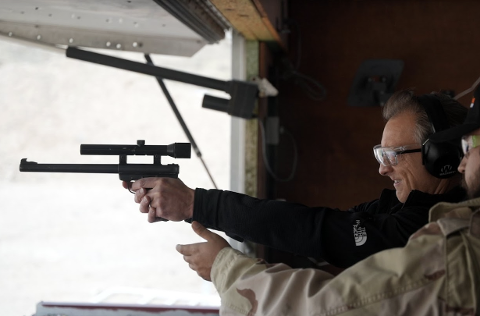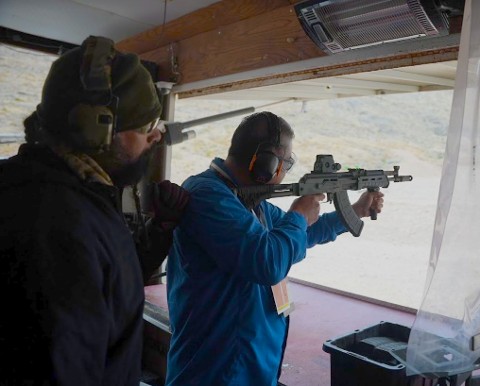 天數: 60 分鐘 (左右)
位置: Sloan, Nevada
Choose from Full-Auto, Western, Shotguns, Handguns, Rifles, and our very popular Sniper rifle selections. Having trouble choosing which firearm to shoot? You can check out our wall of movie posters at the range showing all of our guns in popular movies to help you decide.
Shoot at more than 36 steel targets spread out over our 100-acre range. Feel the excitement when your round connects with our exploding targets included with your sniper rifle selections.

Outdoor Shooting Experience Packages include:

Shoot 3* to 21 guns depending on the package you choose
Ammunition for each gun selected is included
Ear and Eye protection is provided for no additional cost
One on one instruction on how to fire each firearm you choose
Transportation to and from the range (subject to scheduling)
Bottled water
What to Bring:
Please wear closed-toe shoes
Comfortable clothing for the weather
*3-Gun Shooting Package must include handgun as one of your selections.
Please note that if there's only one person in your party and you book a 3-gun package only, you must call our booking office to secure the pick up location and time.