Off-Road Tour Experience - UTV Two Seater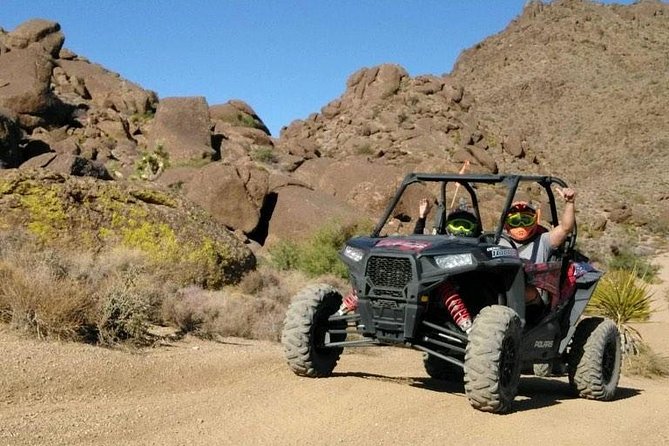 Duração: 60 Minutos (Aproximadamente)
Localização: Sloan, Nevada
Get behind the wheel of one of our UTV's for a one-hour tour on our custom designed, private trails. Vehicle in our fleet include Can Am's, Honda Talon's, and Polaris. Each comes with full-face, air-pumper helmets that have intercoms that let you talk to your friends and even riders in the other UTVs.
What to Bring
Closed-toe shoes
Comfortable clothing
Valid Drivers License or Passport
DISCLAIMER: Stuff breaks, so particular brands of UTV's and their features are subject to availability.